With more than 20 years of experience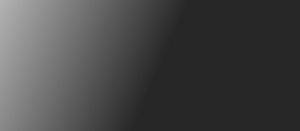 Our Mission
We operate with the highest degree of integrity, transparency, and knowledge, to offer you the opportunity to
grow your knowledge, grow your bankroll, and have fun!
Learn It. Live It. Win It.
Learn More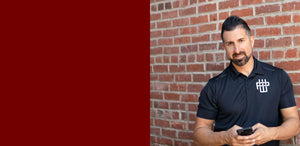 Hey, I'm PDUB.
I'm a California native, a product of the working class.

I've been gambling my entire life. I love the thrill
of the bet, and the excitement of a win. So when
I first started sharing my personal plays on
social media, I was open and transparent about
everything I did. I researched each play
carefully, to make sure I was putting my money
on the best possible chance to win.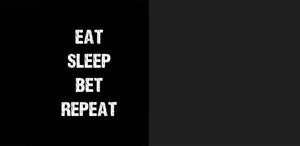 My personal wagers slowly morphed into a small
business, as people began asking me to share
my picks for upcoming games.

I commit a lot of time and effort into making sure
my followers have the best chance to make
money. After all, that's what this is all about!

Results
You've seen ads promoting the handicapper who always wins and never loses. These ads are found across
the internet from professional handicappers offering you their winning picks for a promotional price. But, is it
really worth it to fork out a few bucks for what you hope will be picks that translate to winning bets?

Unfortunately, there is no simple right or wrong answer to that complicated question. But, any professional
handicapper that claims to have never seen a loss is full of it. Never bet more than you can afford to lose and
base the size of your wagers on a percentage of your total bankroll.

Follow my ratings; follow my bankroll strategies. That will be the difference between winning and losing.
See the Results
Download the
Proven Winner App!
Proven Winner's official client management application. Shop all of our package options, and never miss another pick with our one-of-a-kind client dashboard. With the client dashboard clients can view all of the picks associated with their subscriptions, as well as upgrade their pick packages. Admin users will be pushing picks in real-time to the associated packages so make sure to have your notifications on!

Other features include a live odds board, unit calculator, and seamless pick notifications.
Get the App!
PDUBs Rating System
1 – 100 UNIT SYSTEM
EACH UNIT IS WORTH 1/2% OF YOUR BANKROLL
EACH GAME IS ASSIGNED A * OR UNIT AMOUNT
ALL PLAYS ARE RECEIVED VIA OUR APP ON THE APP STORE AND GOOGLE PLAY STORE, SO PLEASE DOWNLOAD ASAP.
I use a weighted scale – ranging from 1 unit to 100 units – to rate my releases.
This rating system not only defines my success in terms of net profit at the end of the day, week, month or season, but it also gives you an idea of how strong each release is and how you should play it.
Two simple things to remember:
1 In terms of ratings, clearly a 100* MAX BET play is twice as strong as a 50* play; five times stronger than a 10*
2 Base the size of your wagers on the percentage of your total bankroll for a given day.
To explain that second rule a bit further, let's say you've got $1000 in your sports betting bankroll on a Monday night and I've got a 100* MAX BET on a football game. We recommend that you always follow our money management system so that your results match ours with units won. Our recommendation for this bet wager would be a $50 wager (risk), essentially 5% of the total amount in your sportsbook balance.
Again, you have to make the final decision, but either way, the biggest advantage of this easy concept: You never get in over your head by betting more than you have in your pocket.